Life is too short to drink bad coffee and now you can enjoy deliciously fresh Miller's Coffee at home, ground to your requirements and delivered to your door.

Miller's Coffee is a boutique coffee roasting company, roasting since 1988. They are located in central Auckland, New Zealand.
Miller's Original Blend has a clean full bodied flavour with a distinctive aroma.  Premium mild Arabica's beans are used, the roast is dark but with no surface oil. It will produce a full strong flavour without any bitterness, epitomising the Antipodean taste.
Beans can be purchased whole or ground to order.
Customer Reviews
Millers coffee original blend
My favourite coffee. Love it
06/20/2022
Anonymous

New Zealand
Good Coffee
Nice medium blend. Easy to drink. I'm drinking my morning plunger now! My third today! (Addictive)
05/11/2022
Anonymous

New Zealand
Exceptional flavour
My husband and I were coffee barristers at various locations around the globe for many years. We are spoilt for excellent coffee in Raglan. Our preference though is for Millers coffee. It isn't biter and hasn't been burnt like others. The flavour is rich, the high more subtle and the consistency keeps us coming back. We order it by the kilo and grind it at home fresh every morning. We travel with it around the country (with our espresso machine) and feel naked when we don't have it. So grateful. Thank you.
04/27/2022
Anonymous

New Zealand
Online order arrived quickly
Great experience ordering coffee beans online via website. Easy to navigate and payment options are good. Quality beans delivered and appreciated.
04/10/2022
Mike W.

New Zealand
Best Beans By Bundles
Fabulous, staff commented how much better flavoured and consistency with each delivery. AND the delivery process is amazing, great communication and timeliness! Unbeatable. We love our Miller's!
12/23/2021
Anonymous

New Zealand
Millers coffee
Love this coffee it's my favourite
12/04/2021
Michelle F.

New Zealand
Millers coffee original blend
The best coffee beans
12/04/2021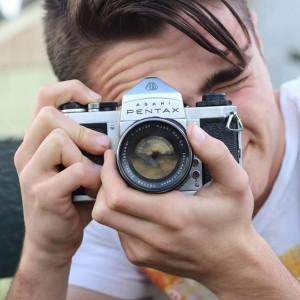 SE
Samuel E.

New Zealand
Favourite Coffee!
All the best NZ coffee roasts are made in Raglan, but this is the best in Raglan, A perfect balance of flavour and bitterness with an awesome fruity aroma.
11/14/2021
Katey T.

New Zealand
Awesome coffee, great service
Makes me excited to get up each morning and make this coffee. Rich in flavour and gives my brain a wake up.
11/03/2021
Nigel

New Zealand
Best coffee I've tried
The best coffee I have ever tried for my home espresso machine. Coffee is so fresh and smells great. Delivery was quick too. Thanks Raglan Coffee Club. Will be ordering again!